Recruiting Consultation specialized in Service Industry
We have confidence retention rate by recruiting specialized in service industry
We contribute to recruit the high quality persons by recruiting consultation specialized in the service industry including recruiting of store staff and opening support consultation.
Company which looks for staff

Regular member human resources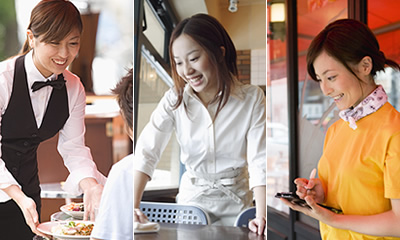 We introduce staff specialized in food & beverage, bridal, and service industry
Hospitality & Growing Japan Co., Ltd. is consulting company to support operations such as staff agency, staff training/ counseling specialized in service industry.
Staff agency consulting
We are staff agency specialized in service industry and solve customer's problem which is that no have suitable staff or no have time.
Recruiting agent
We cover a series of jobs regarding recruiting.
We offer the environment you concentrate on your main jobs by outsourcing operations such as recruitment, selection, telephoning, schedule adjustment, etc.
Interview proxy
We cover various interviews from group selection, individual interview to group discussion.
Experienced interviewer contributes in the employment of high quality staff.
Employing part-time job
We help not only gather the quantity of people you need but also carry out customized recruiting strategically.
Temporary employment agency
We select and dispatch the staff matching the needs of your company from among the excellent staff registered to us.
Consulting of opening support.
Consulting for new store opening corresponds widely from planning of development, to recruitment, education of staff, sales promotion at opening of store.
Anyone who wants to work

Anyone who wants the employment

We will help you to work for the company you want
Service flow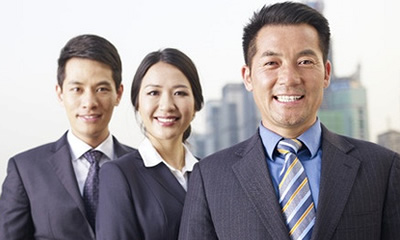 Entry · Registration
It is accepted by phone or Email.
We accept by phone or Email.
You can interview with an experienced consultant.
Consultant is familiar with food & beverage, bridal, and service industry asks you for your experience and hope, then, thinks your career plan together.
Job vacancy introduction / correcting your CV / interview measure
We introduce the company you can demonstrate your abilities from the job vacancy information of selected food & beverage, bridal, service industry
Application / paper screening / interview
We make a recommendation and recommend you to the company when you decide to apply for the company.
Informal offer / negotiation on terms and condition / enter a company
As we confirm "employment regulation" , "overwork" , and "holiday" etc. which you feel difficulty to ask in the interview for you, you have all information you need and select the company you want to join.
Also, please ask consultant about salary and negotiation on terms and condition of the day a entering company.
We are ready to support after entering the company.
We are ready to support for you not only until entering a company but also after deciding a company.
Please talk about your worries such as it is not your workplace you thought after entering company.
Please not hesitate to contact us if you are looking for work, or staff

Free dial0800-222-8388
Monday-Saturday 9:00-18:00 (※ Except for First and fourth Saturdays)
Hospitality & Growing Japan Co., Ltd
Hospitality & Growing Japan Co., Ltd. is training company which professionals with experienced HR development teach towards service industry in general. Now we develop 6 domestic sites and 1 overseas site. We introduce more than 2,800 companies and more than 300,000 people per month in just 7 years since we established. Especially, education for retention rate is up has reputation and we are covered by the media such as World Business Satellite. Now it is one of the most attractive teaching companies now.