Service industry specialized flat-rate training "GROWING ACADEMY"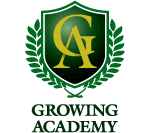 "Work force stability increase"
"GROWING ACADEMY" is No.1 flat-rate training system in service industry because we introduce them into more than 2,800 Japanese companies and their 300,000 employees participate in just 7 years
You can learn useful skill & mind on-site that you can carry out immediately such as customer service, management, communication skills & mind.
The compilation of person "Hitoshi Arimoto" who built the personnel training system of McDonald's and UNIQLO.


We give all know-how of HR development regarding on-site of service industry
Many companies introduce our services from Solo proprietorship to listed companies with hundreds of stores.
Former McDonald's Co., Ltd. Hamburger university president. , Former UNIQLO University division manager. Mr. Arimoto who was education supervisor of Japan leading food & beverage and service industry, established by pouring all the experience specialized in flat-rate training service industry

We consider the on-site sense and teach main focused training such as changing the behavior obviously, raising the sale and profit of the store, also teaching program easy to use in the store on-site. 

We introduce over 2,800 companies for 7 years since we established because our service is overwhelming low price.



Hospitality & Growing Japan Co., Ltd.
President Hitoshi Arimoto
Former Japan McDonald's Co. Ltd. Hamburger University President
Former UNIQLO university division manager
Former Japan Burger King Co., Ltd. President and representative director
Current President "GROWING ACADEMY"
Born in Nagoya City in 1956. After having entered the Waseda University politics department of economics, started part-time work at McDonald's, and joined Japan McDonald's co., Ltd. in 1979. After served as a Store Manager, Supervisor, and General Manager, served as a president of hamburger University, McDonald's entire educational institution, and created whole 150,000 staff's education system. Invited as the director of UNIQLO University, the total staff of educational institutions, by Yanai President of FAST RETAILING co., Ltd. in 2003, and created the education system of employee and part-time workers. Then served as Vice President of Burger King Japan President, and the food industry and service industry.
Flat-rate training system "GROWING ACADEMY"
Approximately 2,800 companies including the personal business and listed companies which present several hundred stores introduced our service!
Service industry specialized flat-rate training system "GROWING ACADEMY"
Everyone of employees, part-time workers, any number of staff members can participate in flat-rate training system
Up to 50 staff per a company can attend 100 or more lectures only at 70,000yen a month.
The Contents that you can be thoroughly learned skills and minds useful in the field such as customer service, management, communication skills necessary at the site of service industry are organized into about 100 courses.
Everyone of employees and part-time workers, any number people, no matter how many times all the staff attend, we offer services at overwhelming low prices of 70,000 yen per month (tax not included).
The feature of the "GROWING ACADEMY"
From part timers to executives, we inform them of practical skills which is directly linked sales and profit improvement on the job training.
1

The flat-rate system you can
attend any lectures and
times without restriction

A lot of staffs including in part timers don't need to care the cost and can attend to any lectures because the service is the flat-rate system.
2

A wide variety of lectures
over 100

There are about 100 lecture programs systematized of knowledge and skills necessary for each level from basic of service industry to advanced programs for executives.
3

Teacher has working
experience on-site of
service industry

All of teachers are on-site or teaching experienced of service industry. The teachers clearly inform you from your eye level because the teachers had the same experience as you regarding troubles.
4

Main activities of lecture are
discussion or role-playing

Basic lectures are participatory and experience type. We introduce many lectures such as discussion and role playing and teach know- how that you can use the knowledge when you go back the store today.
5

You make an action plan
after training

It makes you write the sentence "I will do after going back on-site" in the end of the each lecture. It will support the growth of each person as management tool.
6

Reservation the lecture by
web easily

You can book the lecture from your exclusive page. Also, it is easy to manage for you the history data of lecture. We will inform the participation of advance confirmation mail. You can select lectures in line with your shift.
"GROWING ACADEMY" overwhelming results
There are concrete measures for overcoming labor shortages and creating a "store with a high staff retention rate".
Example of new graduate employee retention rate
We could reduce the attrition rate on one fifth because we teach basic training to new employee completely.
In the same time, we can decrease the attrition rate of mid-career employees, therefore, we realized the cost reduction over 3,000,000yen per year. In addition, sales trend to increase.
Employee retention rate example
Attrition rate dropped from 75% to just 10% in 2 years. Opening of new store accelerated by employee enhancement. Succeeded in M&A of another company with over twice the number of stores this June.
Part-timers retention rate example
Attrition rate drastically reduced by improving the communication skills of store managers.
The only employees who left the company last year were 2 students who quit at graduation.
Improved the level of customer services and increased sales by nearly 200% over 2 years while remaining at the same location and in the same business category!
Sales improvement example
A V-shaped turnaround was achieved in just half a year, increasing the year on year sales ratio from 80% to 120% as of February by implementing the course content in stores!

"How people grow up into first class"
-The way McDonald's teach, The way UNIQLO train-
Publisher: Syougyoukai / Price: 1,575yen
The writer who acted as the person in charge of the employee educational facilities of McDonald's and UNIQLO.
He shows the know-how explaining the theory "How to grow the person without talent", "Educational system which is constructed firmly is the key to train personnel", and "How to grow people up into first class".
Shinjuku0120-948-078
Osaka0120-982-919
Fukuoka0120-992-787
Nagoya0120-919-601
Sapporo0120-965-115
Bangkok+66(0)2-611-2612
Monday-Saturday 9:00-18:00 (※ Except for First and fourth Saturdays)
"GROWING ACADEMY"
The fixed charge training system of employees or part-time workers that specializes in service industry

Hospitality & Growing Japan Co., Ltd.
Hospitality & Growing Japan Co., Ltd. is training company which professionals with experienced HR development teach towards service industry in general. Now we develop 6 domestic sites and 1 overseas site. We introduce more than 2,800 companies and more than 300,000 people per month in just 7 years since we established. Especially, education for retention rate is up has reputation and we are covered by the media such as World Business Satellite. Now it is one of the most attractive teaching companies now.